Tina Holmes
---
Tina Holmes' Listings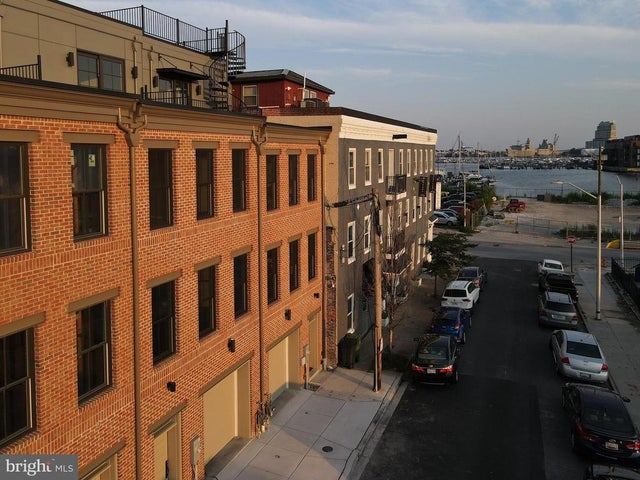 Residential
3 Beds
3.5 Baths
2,200 SqFt
Residential
3 Beds
3.5 Baths
2,200 SqFt
$799,000
Residential
3 Beds
3.5 Baths
2,220 SqFt
$799,000
---
Bio
Why trust your next home sale or purchase with me? It's simple. My clients like working with me. I listen, advise, communicate and work hard for you. Every detail is important. It's my goal to make your real estate transaction smooth, easy, and dare I say fun! I have been an agent with Cummings & Co. since 2016 and I have over 25 years of combined experience buying, selling, marketing, advertising, investing, and developing property in the Baltimore Metro Area. I am a true, born and bred Baltimore girl so I know this metro area like the back of my hand! I even got my Bachelors Degree in Business from the University of Baltimore! I am a skilled negotiator and I pride myself in assisting clients, step by step, through the buying and selling process. Let me help you buy or sell your home. Here's what a few of my clients have to say...
---
Testimonials
"Our family sold their single family home and also purchased a condo. Tina masterfully managed both transactions. Her knowledge of the local market helped us set a price that maximized our return yet created significant market interest. 30 showings and 2 full price offers in the first weekend. Tina also had all the trusted contractor relationships for all the pre-sales updates and post-inspection actions typical in a sale. Tina's expertise and calm coaching led to great results!" - Jeff R.
"My husband and I could not be more happier with our decision to have Tina as our selling Agent. Not only did she help us with the sale of our home in Bel Air MD, she helped find us an Agent with our purchase in our new home area of Cape Charles, VA. Tina was great from the beginning to the end of our sale process. Tina made herself available to answer any question or concern that we had along the way. Her calmness and understanding of the process was very reassuring. Her staging of the home was very impressive. Tina's recommendations and advice were very beneficial to us in the end. We would not hesitate to have Tina as our Agent for any future Real Estate need and you shouldn't either. You cannot go wrong with having Tina represent you in your future purchase or sale. " - Gerry T.
"I would highly recommend Tina Holmes and Cummings & Co. Realtors! As a first time home buyer, Tina answered every question and helped to guide me through the entire process of purchasing a new home. Tina went above and beyond to get quotes, follow-up with everyone involved in the process and make sure that I was being heard. Tina turned a very daunting task, into something very exciting and rewarding!
"I recently sold my house- this was my first time as a seller and I was feeling pretty overwhelmed and lost. Tina came over and helped me prioritize my to-do list of items to get the house on the market. She always made herself available for questions and was very quick to respond. I felt that she was very receptive to my input and concerns throughout the process. All in all, the experience was MUCH less stressful than I had anticipated, thanks to all of her help. And most importantly, my house was under contract in less than a week!"